Bout of Books has officially begun!
This is my last week before my classes start back up, so I am very excited to be able to participate! Because this semester will be super busy! So it's nice to be able to spend my last week reading and conversing with all of my fellow #boutofbookers ! 😉
Most of the time, with readathons, I set goals and have a list.
This week, I have no specific goals. I am just going to go with the flow. I have a lot of books I want/need to read, but I also got two TV shows come up on my holdshelf at the library that I have to watch in a week….so….WE SHALL SEE!
I do want to write a couple of reviews this week, as I am still SO FAR BEHIND.
For now, I will just continue with reading Jessica Darling and listening to Wild! And then we'll see what I pick up next!
~*~*~*~*~
Reading Totals for the Week:
Books Finished: 4
Pages Read: 504
Minutes Listened To: 345 minutes
(TV watched: 5 episodes of The Mindy Project, 3 episodes of Hannibal, 21 episodes of The Blacklist)
~*~*~*~*~
Monday, August 18th:
12:53am: Picking up where I left off after a 10 hour drive from Texas today in Sloppy Firsts. I am really enjoying it so far, and can't wait to see what happens next! But also, I am trying to finish Season 2 of The Mindy Project, so reading may not happen until after work tomorrow….HEH!
2:27am: Season 2 Finale = ALL THE FEELS!!!!!!!! now I suppose I will read myself to sleep.
9:58pm: Well, I found out while I was at work that MY NEW LAPTOP CAME TODAY! After 5 years (1 of which where my battery wouldn't hold a charge), I will be retiring my old faithful dell for a newer HP model. I am still a little wary of Windows 8 (I just don't get it…hopefully Hubby can help me!), but I am honestly just excited to be able to take my computer somewhere other than my living room couch!
Needless to say, I haven't read much today. I will try and get a good hour in while I still can!
Monday Totals:
Books Started Continued: 2 (Sloppy Firsts and Wild on audio)
Books Finished: 0
Pages Read: 142-182 (40 pages)
Minutes Listened to: 30 minutes (about half a disc)
~*~*~
Tuesday, August 19th:
1:30am: So I have been messing with this new laptop, so I didn't do anymore reading. I'll read more today, I promise!
10:15pm: I finished my first book! Yippee! This morning afternoon I watched many episodes of The Blacklist with hubby, then we cooked dinner, and then he went to work. So I sat down on the couch and didn't get up until I finished Sloppy Firsts! And I did! Yay!
Now I am at a crossroad, because there is plenty of reading time to be had, but I just saw that Chelsea Cain's new book One Kick is on hold for me at the library and I will get my hands on it when I go to work tomorrow! So….do I start a new book? Or wait? I am using this thinking time to write a review, in the mean time. But I have a big decision ahead of me…LOL.
11:59pm: Well, I just wrote and scheduled TWO reviews! YES! Both of them will be posting later this week. But for you #boutofbooks-ers, here is a sneak peak: We Were Liars and One Man Guy! So stay tuned!
I promise, I will read more tomorrow! 😉
 Tuesday Totals:
Books Started Continued: 1 (Sloppy Firsts)
Books Finished: 1 (Sloppy Firsts)
Pages Read: 182-280 (98 pages)
Minutes Listened to: 0
~*~*~
Wednesday, August 20th: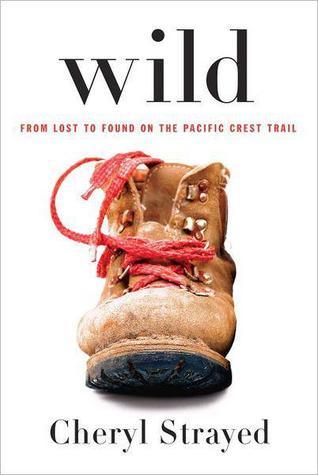 2:04pm: So I accidentally stayed up SUPER late…again. Which means I slept really late, again. Hah! But today I have been listening to Wild on audio and doing things around the house (aka dishes, cleaning, and looking at new syllabi). So I am killing two birds with one stone! Yay!
 Wednesday Totals:
Books Started Continued: 1 (Wild)
Books Finished: 0
Pages Read:0
Minutes Listened to: 90 minutes
~*~*~
12:20pm: Yesterday was a little bit awful, hahaha. Today will be better. I started One Kick early this morning and I will finish it today! It's SOOOOO GOOD so far! Hubby works a full shift tonight, so I will have PLENTY of time to read and finish listening to the last couple of tracks of Wild. So, full day ahead!
In the mean time, I am watching more Blacklist, filling out my planner for school, and working on my new blog pinterest! Huzzah! 😉 And I will also be visiting some of you today, too!
Thursday Totals:
Books Started: 1 (One Kick)
Books Continued: 1 (Wild)
Books Finished: 1 (One Kick)
Pages Read: 304
Minutes Listened to: 10 minutes
~*~*~
Friday, August 22nd
12:44am: Well, I sat down and read One Kick in one sitting. 😉 It was a good day. Now I am organizing files from my old
laptop so I can transfer them to my new laptop (mostly, I am purging music I think. I have WAAAAAAAAAAAAY too much that I don't listen to!) While I am doing that, I am going to (finally!) finish Wild and start a new audiobook! Until the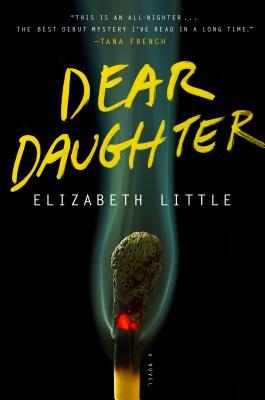 morning! ❤
3:00am: Well, I have listened to roughly 1.5 hours of this audiobook (about halfway done) and I got through the D's of my music….This is going to be a long process….BED TIME! With a new reading book….what to read next?
8:40pm: So I haven't done much reading at all. I just haven't been in the mood, and no book really grabbed me. I have started Dear Daughter by Elizabeth Little, and it is interesting so far. I'll see how that goes. In the mean time, I have finished Season One of The Blacklist, and that show is AWESOME! And now I am watching Noah. And that is….weird. lol.
Friday Totals:
Books Started: 2 (Dear Daughter and Sh*t My Dad Says–audio)
Books Continued: 1 (Wild)
Books Finished: 1 (Wild)
Pages Read: 32 (Dear Daughter)
Minutes Listened to: 35 minutes of Wild + 90…. minutes of Sh*t My Dad Says = 125 minutes
~*~*~
Saturday, August 23rd
1:20am: Listened to another 65 minutes of Sh*t tonight while cleaning up the kitchen and getting ready for bed. I'll finish it tomorrow on my way to work. And since my internet is spotty, I will just read myself to sleep. Goodnight!
Update for Saturday: Well, I didn't read much at all. I worked for 8 hours, then went to my first real-life book group meeting, which was awesomely fun! So I spent all day with books, I just didn't read much at all.
Saturday Totals:
Books Started: 0
Books Continued: 2 (Dear Daughter, Sh*t My Dad Says)
Books Finished: 1 (Sh*t My Dad Says)
Pages Read: 28 pages of Dear Daughter (not much of anything)
Minutes Listened to: 90 minutes
~*~*~
Sunday, August 24th
10:16pm: Okay, so today was a best. I woke up, piddled around, went to work, and then went to watch The Fault in Our Stars. Oh my heart and soul…
Also, I am kind of in a reading rut. And not because all the books I pick up are bad. It's because they have all been great. I think I have been over-stimulated by new, great stories. I need something familiar.
~*~*~
So I guess this ends my bout of books 11. It is what it is. I am not disappointed, as it was a nice way to wrap up summer, as my first class is tomorrow. =)
I really enjoyed meeting new people and chatting with you! I will see you in January! 😉
Love and TFIOS movie, which is all love,
Jennifer