Naturally, I am behind on my reviews (one day, I will catch up, I swear!). So, here are a few mini-reviews of books I have read recently that I just didn't have all that much to say about them. Enjoy!
~*~*~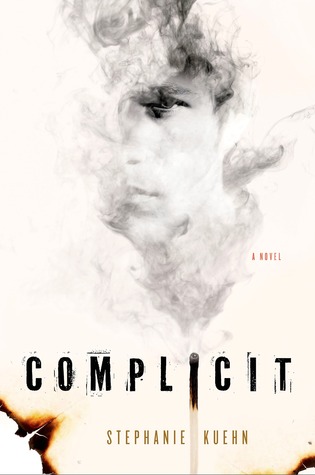 Complicit by Stephanie Kuehn, 249 pages
Genre: Young Adult, Mystery, Psychological
"Two years ago, sixteen-year-old Jamie Henry breathed a sigh of relief when a judge sentenced his older sister to juvenile detention for burning down their neighbor's fancy horse barn. The whole town did. Because Crazy Cate Henry used to be a nice girl. Until she did a lot of bad things. Like drinking. And stealing. And lying. Like playing weird mind games in the woods with other children. Like making sure she always got her way. Or else.

But today Cate got out. And now she's coming back for Jamie.

Because more than anything, Cate Henry needs her little brother to know the truth about their past. A truth she's kept hidden for years. A truth she's not supposed to tell."
My Snippet Review: I had some mixed feelings about this book, and I think it had a lot to do with my dueling hats.
As a librarian: There is definite intrigue to this story. The writing helps to develop this twisted story from beginning to end. And while you know what's happening, how Kuehn reveals it throughout the book will still make the predictable things shocking. A solid 3 stars.
As a reader: Honestly, I liked the writing style. But I think the fact that I KNEW from the beginning just bored me through the story development. I really enjoyed the psychological twisty-ness, but I was just bored because you know what's going on so early on. It took away the thrill for me, which is why I picked it up in the first place. 2 Stars for appreciating the effort but being ultimately bored.
Overall, it averages to a 2.5 for me.
My Bookshelf Rating: A Second Shelf Book (2.5 Stars) (High School)
~*~*~
Wild: From Lost to Found on the Pacific Crest Trail by Cheryl Strayed, 780 minutes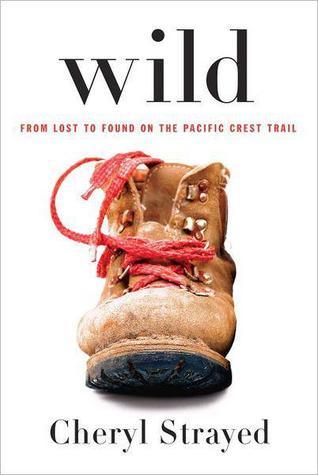 Genre: Adult Nonfiction, Memoir, A Journey
"A powerful, blazingly honest memoir: the story of an eleven-hundred-mile solo hike that broke down a young woman reeling from catastrophe—and built her back up again.

At twenty-two, Cheryl Strayed thought she had lost everything. In the wake of her mother's death, her family scattered and her own marriage was soon destroyed. Four years later, with nothing more to lose, she made the most impulsive decision of her life: to hike the Pacific Crest Trail from the Mojave Desert through California and Oregon to Washington State—and to do it alone. She had no experience as a long-distance hiker, and the trail was little more than "an idea, vague and outlandish and full of promise." But it was a promise of piecing back together a life that had come undone.

Strayed faces down rattlesnakes and black bears, intense heat and record snowfalls, and both the beauty and loneliness of the trail. Told with great suspense and style, sparkling with warmth and humor, Wild vividly captures the terrors and pleasures of one young woman forging ahead against all odds on a journey that maddened, strengthened, and ultimately healed her."
My Snippet Review: I really liked how, in listening to the audiobook, I felt like I was experiencing these moments with her. She was a twenty-something who was trying to figure out a way to deal with her grief, and she was living in the moment and flying by the seat of her pants. This happened in the 1990s, where living on a $20 bill for week was more feasible. I feel like this is not the type of story that could happen today, and that's what made it interesting to me. In some ways, it is historical. In other ways, Cheryl is completely relateable and real. I found it to be an enjoyable listen, and I am excited to see the film at the end of the year.
Also, I got an urge to go camping (though at State Parks where there are restrooms, because….yeah.).
My Bookshelf Rating: A Middle Shelf Book (3 Stars) (High School)
~*~*~
Sh*t My Dad Says by Justin Halpern, 180 minutes
Genre: Adult Nonfiction, Memoir, Humor
"After being dumped by his longtime girlfriend, twenty-eight-year-old Justin Halpern found himself living at home with his seventy-three-year-old dad. Sam Halpern, who is "like Socrates, but angrier, and with worse hair," has never minced words, and when Justin moved back home, he began to record all the ridiculous things his dad said to him…

More than a million people now follow Mr. Halpern's philosophical musings on Twitter, and in this book, his son weaves a brilliantly funny, touching coming-of-age memoir around the best of his quotes. An all-American story that unfolds on the Little League field, in Denny's, during excruciating family road trips, and, most frequently, in the Halperns' kitchen over bowls of Grape-Nuts, Sh*t My Dad Says is a chaotic, hilarious, true portrait of a father-son relationship from a major new comic voice."
My Snippet Review: I initially picked this up from the library because hubby and I were driving from Alabama to Texas, and I wanted to have something that we could both listen to and enjoy. We didn't listen to it then, but when I got my new computer last month and was sorting through files to transfer, I popped it in. And I laughed a lot. This is just a quick and fun listen. Right at 3 hours, this audiobook is sure to entertain. This is a collection of stories regarding Justin Halpern and his father. It is humorous, though quite vulgar, but in a funny way. An entertaining read/listen, but definitely more for the adult crowd.
My Bookshelf Rating: A Middle Shelf Book (3.5 Stars)
~*~*~
Lies My Girlfriend Told Me by Julie Anne Peters, 242 pages 
Genre: Young Adult, Contemporary Fiction, Realistic Fiction, Multicultural Fiction, LGBTQ, Romance
"When Alix's charismatic girlfriend, Swanee, dies from sudden cardiac arrest, Alix is overcome with despair. As she searches Swanee's room for mementos of their relationship, she finds Swanee's cell phone, pinging with dozens of texts sent from a mysterious contact, L.T. The most recent text reads: "Please tell me what I did. Please, Swan. Te amo. I love you."

Shocked and betrayed, Alix learns that Swanee has been leading a double life…"
My Snippet Review: This book went in a completely different direction than I expected it to go when I picked it up, and I think that dampened my enjoyment of this novel. I really thought it was going to be more psychological thriller, and it turned out to be a dark contemporary romance story.  The set up for this novel really mislead me, and that ended up disappointing me the most. The characters are okay, nothing memorable though. Overall, it was just a meehhh book. Had it not been so different from the tone the book jacket blurb set, maybe I would have enjoyed it more. But I think this was a case of preconceptions gone bad. Oh well, you move on. I am sure that other readers would really enjoy this story, especially if you are looking for a darker LGBTQ romance. If that appeals to you, put it on your radar. I hope you like it better than I did!
My Bookshelf Rating: A Second Shelf Book (2-2.5 Stars) (High School)
~*~*~
So, that is my round-up of reviews for the day. Have you read any of these? Did you have the same thoughts as me? Did you like books more than I did? Leave a comment, let's discuss!
Love and Once Upon a Time,
Jennifer