Top Ten Tuesday is an original feature/weekly meme create at The Broke and the Bookish.
Today's Top Ten Tuesday is:
Top Ten Books on my Fall TBR List!
Fall is here! YAY! Television shows have started up again, movies are coming soon,  and so many books are coming out this fall! I am SUPER PUMPED!
So, here are a few books high on my radar for this fall!
September Releases: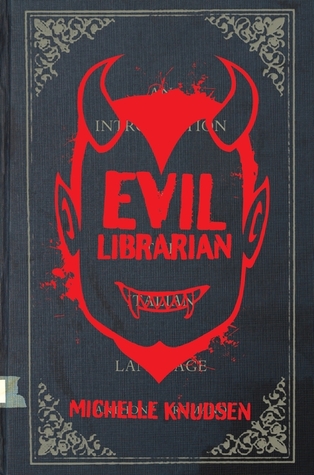 Evil Librarian by Michelle Knudson
"#EvilLibrarian He's young. He's hot. He's also evil. He's . . . the librarian.

When Cynthia Rothschild's best friend, Annie, falls head over heels for the new high-school librarian, Cyn can totally see why. He's really young and super cute and thinks Annie would make an excellent library monitor. But after meeting Mr. Gabriel, Cyn realizes something isn't quite right. Maybe it's the creepy look in the librarian's eyes, or the weird feeling Cyn gets whenever she's around him. Before long Cyn realizes that Mr. Gabriel is, in fact . . . a demon. Now, in addition to saving the school musical from technical disaster and trying not to make a fool of herself with her own hopeless crush, Cyn has to save her best friend from the clutches of the evil librarian, who also seems to be slowly sucking the life force out of the entire student body! From best-selling author Michelle Knudsen, here is the perfect novel for teens who like their horror served up with a bit of romance, plenty of humor, and some pretty hot guys (of both the good and evil variety)."
I'll Give You the Sun by Jandy Nelson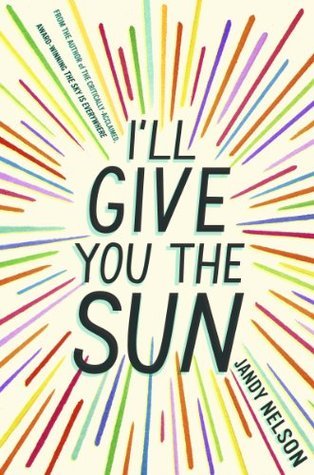 "Jude and her twin brother, Noah, are incredibly close. At thirteen, isolated Noah draws constantly and is falling in love with the charismatic boy next door, while daredevil Jude cliff-dives and wears red-red lipstick and does the talking for both of them. But three years later, Jude and Noah are barely speaking. Something has happened to wreck the twins in different and dramatic ways . . . until Jude meets a cocky, broken, beautiful boy, as well as someone else—an even more unpredictable new force in her life. The early years are Noah's story to tell. The later years are Jude's. What the twins don't realize is that they each have only half the story, and if they could just find their way back to one another, they'd have a chance to remake their world."
El Deafo by Cece Bell
"Going to school and making new friends can be tough. But going to school and making new friends while wearing a bulky hearing aid strapped to your chest? That requires superpowers! In this funny, poignant graphic novel memoir, author/illustrator Cece Bell chronicles her hearing loss at a young age and her subsequent experiences with the Phonic Ear, a very powerful—and very awkward—hearing aid.
The Phonic Ear gives Cece the ability to hear—sometimes things she shouldn't—but also isolates her from her classmates. She really just wants to fit in and find a true friend, someone who appreciates her as she is. After some trouble, she is finally able to harness the power of the Phonic Ear and become "El Deafo, Listener for All." And more importantly, declare a place for herself in the world and find the friend she's longed for."
October/November Releases:
Leaving Time by Jodi Picoult 
"For more than a decade, Jenna Metcalf has never stopped thinking about her mother, Alice, who mysteriously disappeared in the wake of a tragic accident. Refusing to believe that she would be abandoned as a young child, Jenna searches for her mother regularly online and pores over the pages of Alice's old journals. A scientist who studied grief among elephants, Alice wrote mostly of her research among the animals she loved, yet Jenna hopes the entries will provide a clue to her mother's whereabouts.

Desperate to find the truth, Jenna enlists two unlikely allies in her quest. The first is Serenity Jones, a psychic who rose to fame finding missing persons—only to later doubt her gifts. The second is Virgil Stanhope, a jaded private detective who originally investigated Alice's case along with the strange, possibly linked death of one of her colleagues. As the three work together to uncover what happened to Alice, they realize that in asking hard questions, they'll have to face even harder answers.

As Jenna's memories dovetail with the events in her mother's journals, the story races to a mesmerizing finish. A deeply moving, gripping, and intelligent page-turner, Leaving Time is Jodi Picoult at the height of her powers."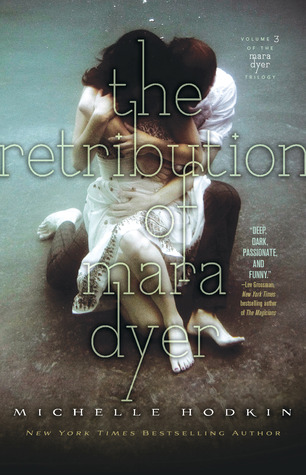 The Retribution of Mara Dyer by Michelle Hodkin
"Mara Dyer wants to believe there's more to the lies she's been told.
There is.

She doesn't stop to think about where her quest for the truth might lead.
She should.

She never had to imagine how far she would go for vengeance.
She will now.

Loyalties are betrayed, guilt and innocence tangle, and fate and chance collide in this shocking conclusion to Mara Dyer's story.
Retribution has arrived."
Halloween Reads for Book Club: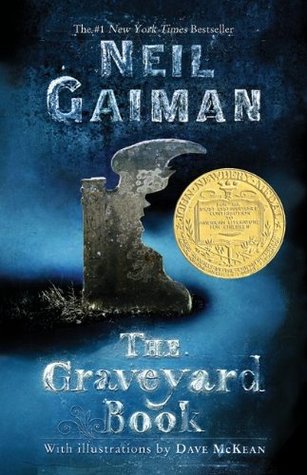 The Graveyard Book by Neil Gaiman
"After the grisly murder of his entire family, a toddler wanders into a graveyard where the ghosts and other supernatural residents agree to raise him as one of their own.

Nobody Owens, known to his friends as Bod, is a normal boy. He would be completely normal if he didn't live in a sprawling graveyard, being raised and educated by ghosts, with a solitary guardian who belongs to neither the world of the living nor of the dead. There are dangers and adventures in the graveyard for a boy. But if Bod leaves the graveyard, then he will come under attack from the man Jack—who has already killed Bod's family . . .

Beloved master storyteller Neil Gaiman returns with a luminous new novel for the audience that embraced his New York Times bestselling modern classic Coraline. Magical, terrifying, and filled with breathtaking adventures, The Graveyard Book is sure to enthrall readers of all ages."
Dracula by Bram Stoker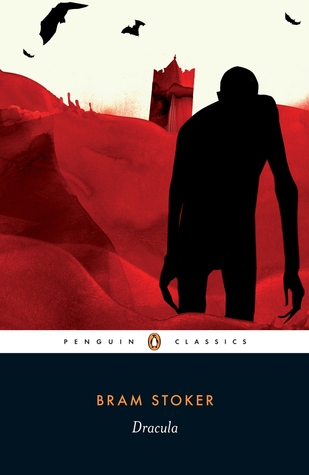 "'Alone with the dead! I dare not go out, for I can hear the low howl of the wolf through the broken window'

When Jonathan Harker visits Transylvania to help Count Dracula with the purchase of a London house, he makes horrifying discoveries about his client and his castle. Soon afterwards, a number of disturbing incidents unfold in England: an unmanned ship is wrecked at Whitby; strange puncture marks appear on a young woman's neck; and the inmate of a lunatic asylum raves about the imminent arrival of his 'Master'. In the ensuing battle of wits between the sinister Count Dracula and a determined group of adversaries, Bram Stoker created a masterpiece of the horror genre, probing deeply into questions of human identity and sanity, and illuminating dark corners of Victorian sexuality and desire."
Required for School:
Golden Boy by Tara Sullivan
"A shocking human rights tragedy brought to light in a story of heartbreak and triumph.

Thirteen-year-old Habo has always been different— light eyes, yellow hair and white skin. Not the good brown skin his family has and not the white skin of tourists. Habo is strange and alone. His father, unable to accept Habo, abandons the family; his mother can scarcely look at him. His brothers are cruel and the other children never invite him to play. Only his sister Asu loves him well. But even Asu can't take the sting away when the family is forced from their small Tanzanian village, and Habo knows he is to blame.

Seeking refuge in Mwanza, Habo and his family journey across the Serengeti. His aunt is glad to open her home until she sees Habo for the first time, and then she is only afraid. Suddenly, Habo has a new word for himself: Albino. But they hunt Albinos in Mwanza because Albino body parts are thought to bring good luck. And soon Habo is being hunted by a fearsome man with a machete.

To survive, Habo must not only run but find a way to love and accept himself."
Absolutely True Story of a Part Time Indian by Sherman Alexie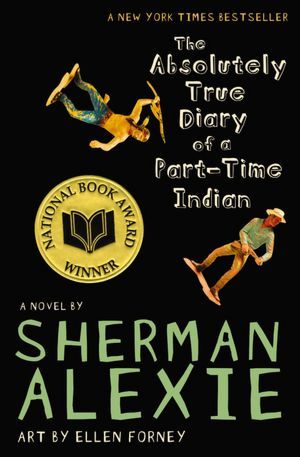 "In his first book for young adults, bestselling author Sherman Alexie tells the story of Junior, a budding cartoonist growing up on the Spokane Indian Reservation. Determined to take his future into his own hands, Junior leaves his troubled school on the rez to attend an all-white farm town high school where the only other Indian is the school mascot. Heartbreaking, funny, and beautifully written, The Absolutely True Diary of a Part-Time Indian, which is based on the author's own experiences, coupled with poignant drawings by acclaimed artist Ellen Forney, that reflect the character's art, chronicles the contemporary adolescence of one Native American boy as he attempts to break away from the life he was destined to live."
~*~*~
So, those are the books I am planning on reading in the next couple of months. I know I will ACTUALLY read most of these because I have to read them for class this semester. I am really excited!
Fall is here, and I couldn't be happier!
What are you planning on reading? Have you already read any of these? Did you like them? Leave me a comment and let me know!
Love and String Cheese,
Jennifer