Top Ten Tuesday is an original feature/weekly meme create at The Broke and the Bookish.
Today's Top Ten Tuesday is:
Top Ten Fifteen Most Anticipated 2015 Debuts! 
I love discovering new authors. I love the freshness they bring to the book world, and I love falling in love with new styles and characterization and worlds. This year there are a lot of debuts that are looking really interesting, for sure! These are the ones I am keeping my eye on!
The Girl on the Train by Paula Hawkins
Publication Date: January 13th
"Rachel takes the same commuter train every morning. Every day she rattles down the track, flashes past a stretch of cozy suburban homes, and stops at the signal that allows her to daily watch the same couple breakfasting on their deck. She's even started to feel like she knows them. "Jess and Jason," she calls them. Their life—as she sees it—is perfect. Not unlike the life she recently lost.

And then she sees something shocking. It's only a minute until the train moves on, but it's enough. Now everything's changed. Unable to keep it to herself, Rachel offers what she knows to the police, and becomes inextricably entwined in what happens next, as well as in the lives of everyone involved. Has she done more harm than good?"
~*~*~
The Honest Truth by Dan Gemeinhart

Publication Date: January 27th
"In all the ways that matter, Mark is a normal kid. He's got a dog named Beau and a best friend, Jessie. He likes to take photos and write haiku poems in his notebook. He dreams of climbing a mountain one day.

But in one important way, Mark is not like other kids at all. Mark is sick. The kind of sick that means hospitals. And treatments. The kind of sick some people never get better from.

So Mark runs away. He leaves home with his camera, his notebook, his dog, and a plan to reach the top of Mount Rainier–even if it's the last thing he ever does."
~*~*~
This Side of Home by Renee Watson (non picture book debut)
Publication Date: February 3rd
"Identical twins Nikki and Maya have been on the same page for everything—friends, school, boys and starting off their adult lives at a historically African-American college. But as their neighborhood goes from rough-and-tumble to up-and-coming, suddenly filled with pretty coffee shops and boutiques, Nikki is thrilled while Maya feels like their home is slipping away. Suddenly, the sisters who had always shared everything must confront their dissenting feelings on the importance of their ethnic and cultural identities and, in the process, learn to separate themselves from the long shadow of their identity as twins."
~*~*~
My Heart and Other Black Holes by Jasmine Marga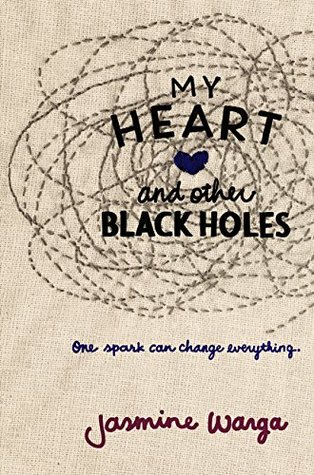 Publication Date: February 10th
"Sixteen-year-old physics nerd Aysel is obsessed with plotting her own death. With a mother who can barely look at her without wincing, classmates who whisper behind her back, and a father whose violent crime rocked her small town, Aysel is ready to turn her potential energy into nothingness.

There's only one problem: she's not sure she has the courage to do it alone. But once she discovers a website with a section called Suicide Partners, Aysel's convinced she's found her solution: a teen boy with the username FrozenRobot (aka Roman) who's haunted by a family tragedy is looking for a partner.

Even though Aysel and Roman have nothing in common, they slowly start to fill in each other's broken lives. But as their suicide pact becomes more concrete, Aysel begins to question whether she really wants to go through with it. Ultimately, she must choose between wanting to die or trying to convince Roman to live so they can discover the potential of their energy together. Except that Roman may not be so easy to convince."
~*~*~
When Reason Breaks by Cindy L. Rodriguez
Publication Date: February 10th
"A Goth girl with an attitude problem, Elizabeth Davis must learn to control her anger before it destroys her. Emily Delgado appears to be a smart, sweet girl, with a normal life, but as depression clutches at her, she struggles to feel normal. Both girls are in Ms. Diaz's English class, where they connect to the words of Emily Dickinson. Both are hovering on the edge of an emotional precipice. One of them will attempt suicide. And with Dickinson's poetry as their guide, both girls must conquer their personal demons to ever be happy."
~*~*~
The Bookseller by Cynthia Swanson

Publication Date: March 3rd
"Nothing is as permanent as it appears . . .

Denver, 1962: Kitty Miller has come to terms with her unconventional single life. She loves the bookshop she runs with her best friend, Frieda, and enjoys complete control over her day-to-day existence. She can come and go as she pleases, answering to no one. There was a man once, a doctor named Kevin, but it didn't quite work out the way Kitty had hoped.

Then the dreams begin.

Denver, 1963: Katharyn Andersson is married to Lars, the love of her life. They have beautiful children, an elegant home, and good friends. It's everything Kitty Miller once believed she wanted—but it only exists when she sleeps.

Convinced that these dreams are simply due to her overactive imagination, Kitty enjoys her nighttime forays into this alternate world. But with each visit, the more irresistibly real Katharyn's life becomes. Can she choose which life she wants? If so, what is the cost of staying Kitty, or becoming Katharyn?"
~*~*~
My Best Everything by Sarah Tomp
Publication Date: March 3rd
"You say it was all meant to be. You and me. The way we met. Our secrets in the woods. Even the way it all exploded. It was simply a matter of fate.

Maybe if you were here to tell me again, to explain it one more time, then maybe I wouldn't feel so uncertain. But I'm going back to the beginning on my own. To see what happened and why.

Luisa "Lulu" Mendez has just finished her final year of high school in a small Virginia town, determined to move on and leave her job at the local junkyard behind. So when her father loses her college tuition money, Lulu needs a new ticket out.

Desperate for funds, she cooks up the (definitely illegal) plan to make and sell moonshine with her friends, Roni and Bucky. Quickly realizing they're out of their depth, Lulu turns to Mason: a local boy who's always seemed like a dead end. As Mason guides Lulu through the secret world of moonshine, it looks like her plan might actually work. But can she leave town before she loses everything – including her heart?"
~*~*~
Under A Painted Sky by Stacey Lee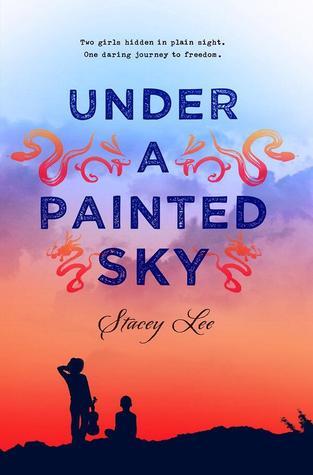 Publication Date: March 17th
"Missouri, 1849: Samantha dreams of moving back to New York to be a professional musician—not an easy thing if you're a girl, and harder still if you're Chinese. But a tragic accident dashes any hopes of fulfilling her dream, and instead, leaves her fearing for her life. With the help of a runaway slave named Annamae, Samantha flees town for the unknown frontier. But life on the Oregon Trail is unsafe for two girls, so they disguise themselves as Sammy and Andy, two boys headed for the California gold rush. Sammy and Andy forge a powerful bond as they each search for a link to their past, and struggle to avoid any unwanted attention. But when they cross paths with a band of cowboys, the light-hearted troupe turn out to be unexpected allies. With the law closing in on them and new setbacks coming each day, the girls quickly learn that there are not many places to hide on the open trail."
~*~*~
The Wrong Side of Right by Jenn Marie Thorne
Publication Date: March 17th
"Kate Quinn's mom died last year, leaving Kate parentless and reeling. So when the unexpected shows up in her living room, Kate must confront another reality she never thought possible—or thought of at all. Kate does have a father. He's a powerful politician. And he's running for U.S. President. Suddenly, Kate's moving in with a family she never knew she had, joining a campaign in support of a man she hardly knows, and falling for a rebellious boy who may not have the purest motives. This is Kate's new life. But who is Kate? When what she truly believes flies in the face of the campaign's talking points, she must decide. Does she turn to the family she barely knows, the boy she knows but doesn't necessarily trust, or face a third, even scarier option?"
~*~*~
Simon vs. The Homo Sapiens Agenda by Becky Albertalli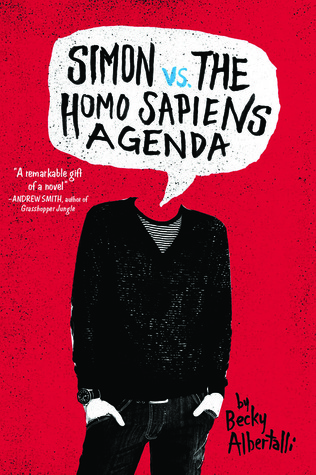 Publication Date: April 7th
"Sixteen-year-old and not-so-openly gay Simon Spier prefers to save his drama for the school musical. But when an email falls into the wrong hands, his secret is at risk of being thrust into the spotlight. Now Simon is actually being blackmailed: if he doesn't play wingman for class clown Martin, his sexual identity will become everyone's business. Worse, the privacy of Blue, the pen name of the boy he's been emailing, will be compromised.

With some messy dynamics emerging in his once tight-knit group of friends, and his email correspondence with Blue growing more flirtatious every day, Simon's junior year has suddenly gotten all kinds of complicated. Now, change-averse Simon has to find a way to step out of his comfort zone before he's pushed out—without alienating his friends, compromising himself, or fumbling a shot at happiness with the most confusing, adorable guy he's never met."
~*~*~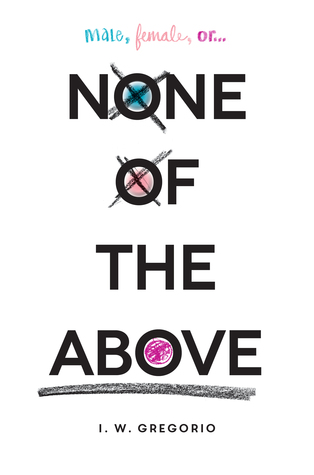 None of the Above by I.W. Gregorio
Publication Date: April 7th
"What if everything you knew about yourself changed in an instant?

When Kristin Lattimer is voted homecoming queen, it seems like another piece of her ideal life has fallen into place. She's a champion hurdler with a full scholarship to college and she's madly in love with her boyfriend. In fact, she's decided that she's ready to take things to the next level with him.

But Kristin's first time isn't the perfect moment she's planned–something is very wrong. A visit to the doctor reveals the truth: Kristin is intersex, which means that though she outwardly looks like a girl, she has male chromosomes, not to mention boy "parts."

Dealing with her body is difficult enough, but when her diagnosis is leaked to the whole school, Kristin's entire identity is thrown into question. As her world unravels, can she come to terms with her new self?"
~*~*~
The Water and the Wild by K. E. Ormsbee

Publication Date: April 14th
"For as long as Lottie Fiske can remember, the only people who seem to care about her have been her best friend, Eliot, and the mysterious letter-writer who sends her birthday gifts. But now strange things and people are arriving on the island Lottie calls home, and Eliot's getting sicker, with a disease the doctors have given up trying to cure. Lottie is helpless, useless, powerless.

And then a door opens in the apple tree.

Follow Lottie down through the apple roots to another world—a world of magic both treacherous and beautiful—in pursuit of the impossible: a cure for the incurable, a use for the useless, and protection against the pain of loss."
~*~*~
Because You'll Never Meet Me by Leah Thomas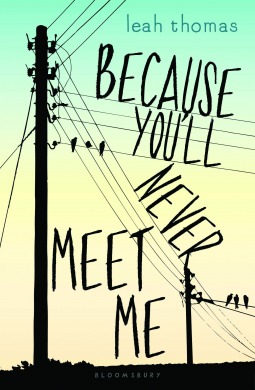 Publication Date: No date yet
"Ollie and Moritz are best friends, but they can never meet. Ollie is allergic to electricity. Contact with it causes debilitating seizures. Moritz's weak heart is kept pumping by an electronic pacemaker. If they ever did meet, Ollie would seize. But Moritz would die without his pacemaker. Both hermits from society, the boys develop a fierce bond through letters that become a lifeline during dark times—as Ollie loses his only friend, Liz, to the normalcy of high school and Moritz deals with a bully set on destroying him.

A story of impossible friendship and hope under strange circumstances, this debut is powerful, dark and humorous in equal measure. These extraordinary voices bring readers into the hearts and minds of two special boys who, like many teens, are just waiting for their moment to shine."
~*~*~
Proof of Forever by Lexa Hillyer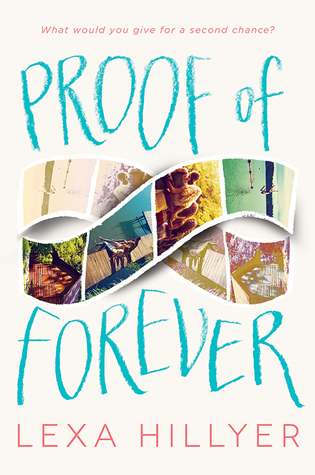 Publication Date: June 2nd
"BEFORE: It was the perfect summer of first kisses, skinny-dipping, and bonfires by the lake. Joy, Tali, Luce, and Zoe knew their final summer at Camp Okahatchee would come to an end, but they swore they'd stay friends.

AFTER: Now, two years later, their bond has faded along with those memories.

THEN: That is, until the fateful flash of a photo booth camera transports the four of them back in time, to the summer they were fifteen—the summer everything changed.

NOW: The girls must recreate the past in order to return to the present. As they live through their second-chance summer, the mystery behind their lost friendship unravels, and a dark secret threatens to tear the girls apart all over again.

ALWAYS: Summers end. But this one will change them forever."
~*~*~
Even When You Lie To Me by Jessica Alcott
Publication Date: June 9th
"Charlie, a senior, isn't looking forward to her last year of high school. Another year of living in the shadow of her best friend, Lila. Another year of hiding behind the covers of her favorite novels. Another year of navigating her tense relationship with her perfectionist mom.

But everything changes when she meets her new English teacher. Mr. Drummond is smart. Irreverent. Funny. Hot. Everyone loves him. And Charlie thinks he's the only one who gets her.

She also thinks she might not be the only one with a crush."
~*~*~
 So those are the books I am looking forward to! Share your lists with me in the comments!
Love and #BachelorNation,
Jennifer